Dr. Joseph M. Chalil is a well-respected physician executive known for his significant contributions to scientific research published in top international journals. He holds esteemed positions as Chairman of the Complex Health Systems Advisory Board and Adjunct Professor at Florida's Nova Southeastern University's H. Wayne Huizenga College of Business and Entrepreneurship. His recent best-selling book, "Beyond the Covid-19 Pandemic: Envisioning a Better World by Transforming the Future of Healthcare," highlights his influential role in shaping the future of health systems.
Dr. Chalil is an essential member of the Executive Leadership Council at Dr. Kiran C. Patel College of Allopathic Medicine (NSU MD), providing invaluable knowledge and strategic input to shape future medical leaders. His dedication to public service was evident during his tenure with the U.S. Navy Medical Corps, where he served as a Medical Corps veteran.
As a board-certified specialist in healthcare management and Chief Medical Officer at Novo Integrated Sciences, Inc., Dr. Chalil is committed to medical innovation. He is also the Chief Strategic Advisor of the American Association of Physicians of Indian Origin (AAPI), advocating for the interests of medical professionals of Indian descent.
Dr. Chalil's visionary leadership in healthcare administration has been recognized by his Fellowship from the American College of Healthcare Executives, an international society of over 40,000 healthcare executives worldwide.
Dr. Chalil's dedication to promoting fairness in media representation is evident in his former role as Chairman of the Indo-American Press Club (IAPC). He is a frequent international TV News guest and Sunday Guardian columnist, championing the cause of equitable media.
With extensive knowledge of global as well as U.S. healthcare policy, Dr. Chalil is uniquely positioned to drive improvements in patient-centered care. His unwavering dedication to improving healthcare and patient empowerment has earned him widespread admiration in the industry.
Chalil completed his Bachelor of Medicine and Bachelor of Surgery from JJM Medical College, Davengere, India, in 1998 [9]. In 2004, he obtained a Master of Business Administration from Davenport University, Michigan [4]. In the same year, he completed a certification in Pharmaceutical Management from CMR Institute. He was awarded Fellowship by the American College of Healthcare Executives in 2009. He also completed Global Health Delivery Certification from Harvard University in 2021.
Harvard University (2021), Boston, MA, USA (Public Health, Global Healthcare Delivery Certification)
American College of Healthcare Executives
American College of Healthcare Executives (2009), Chicago, IL, USA (FACHE, Fellowship)
Davenport University (2004), Michigan, USA (MBA, Healthcare Administration)
Henry Ford Hospital (2003), Detroit, MI USA (Hospital Administration Fellowship)
JJM Medical College (1998), Davengere, India (M.B.B.S., Bachelor of Medicine and Bachelor of Surgery)
MD, MBA, FACHE
Global Healthcare Executive and Best-Selling Author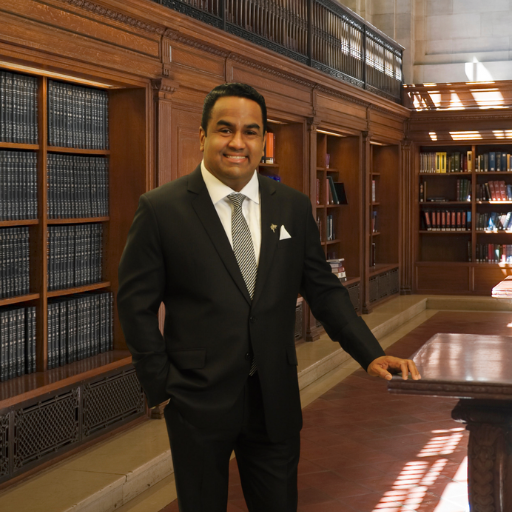 Books, Publications and Patents
A strong proponent of providing healthcare access for everyone, Chalil's new book Beyond the COVID-19 Pandemic stands out because It goes on to propose non-partisan solutions to reform U.S. Healthcare [1][7]. The book discusses how advances in and the adoption of new technology will revolutionize healthcare, offering critical strategies that countries can adopt during natural disasters, wars, or pandemics. The authors envision the emerging world order addressing healthcare needs, education, and sustainable lifestyle choices, reducing the need for more intensive and costly interventions to improve the overall quality of life.